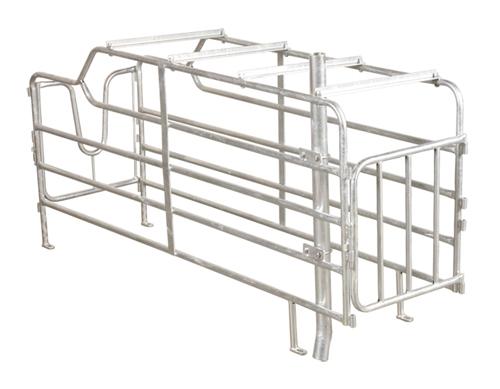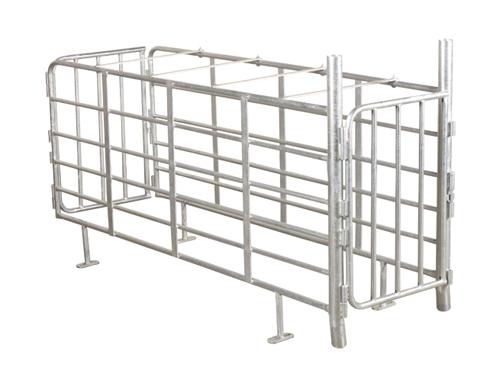 Gestation Stall
สามารถทำตามความต้องการของลูกค้า
ป้องกันการผุกร่อน โดยผ่านกระบวนการชุบเคลือบสังกะสีแบบจุ่มร้อน (Hot Dip Galvanizing) ตามมาตรฐาน ASTM A123
We provide The Least Initial Cost and The Least Lifetime Cost of Create and Stall*. All Products are producted and quality controlled by our experienced staff since 1981.
Crate and stall are made from sturdy carbon stell pipe. MIG welded and hot-dipped galvanized after frabrication
Our Slow withdrawal from zinc bath plus specific hanging angle hot-dipped galvanized process, critical corrosive areas like lower leg and foot strap are hot-dipped galvanized at 100 microns average.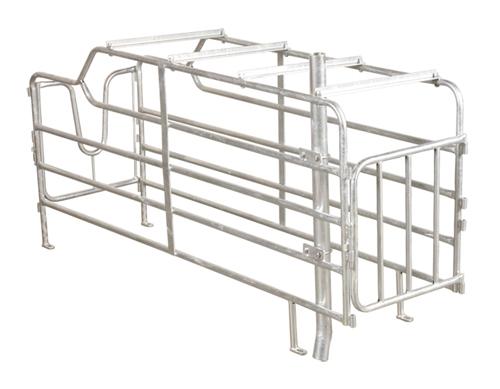 Hera Stall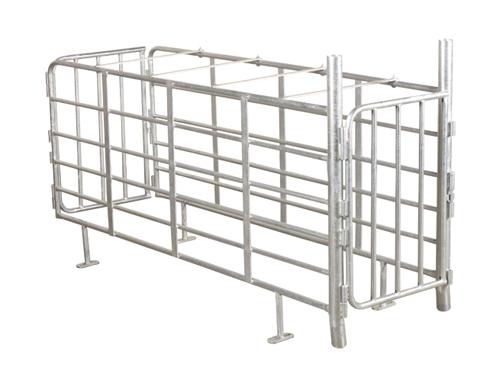 DEMETER Stall
CERES Stall, Custom made stainless steel feed trough for gestation stall service is available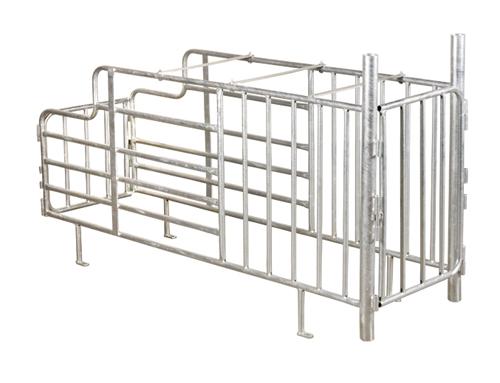 ATHENA Stall
All Hot-dipped galvanized parts are double checked by mean of magnetic instrument measured by our experienced QC team.
Custom made service is available for American, European and Japanese design
Feature for high conception rate for small gilt and largest sow
Length adjustable and removable rump guard
Slow sow lays down kit
High-Low adjustable and removable bottom rails
Narrow-Wide adjustable and removable rails
Rear door with rump guard set is available
All finger tips are rolled for creep welfare
Crate size of 2" x 7" and 7 1/2" are available
Stainless steel sow feeders are available
---
All design are made for…
Reduce abortion rate
Reduce injury to sows
Allow better record keeping