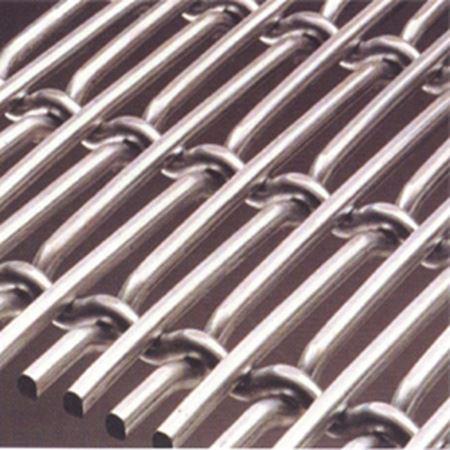 Woven Wire
Material : Hotdip galvanized wire with diameter of 5 mm.
Dimension : All size are made to order with maxinum width of 2400 mm and maximum length of 4000 mm.
Slots : 9.8 mm by 50 mm.
Application : For Piglets and weaners
Container load : 20 feet container = 1,550 square meter.
Support : Pipe of flat bar or timber
Feature and Advantage
Low cost flooring
Flat top weave adds comfort to pigs
Tightly woven gives a rigid floor surface
Easily cleaned, voidage area of 60%, eliminates dung built up.
Ordering : Amet veniam totam omnis fugiat porro est quis amet ut. Porro dicta illum porro incidunt delectus, maiores consectetur? Sit veniam quidem atque maxime sunt aspernatur? Ratione sed velit quae dignissimos